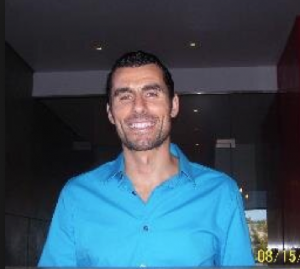 Prof. Frank Forza is a Mental Training Expert and founder of MindJitsu: Championship Mindset Training Systems. 
Frank is a world-class Brazilian Jiu Jitsu black belt and 3-time IBJJF Masters World champion with more than 250 competition wins. He has given a TEDx Talk and worked full-time for the Ultimate Fighting Championship, The Salt Lake Tribune and Las Vegas Review-Journal.
His innovative philosophies, command of language and passionate teaching style have been heavily shaped by a 32-year martial arts journey and analysis of the minds of more than 20,000 people whom he has personally interviewed as a professional journalist, writer and managing editor.
Winner of nearly two dozen writing awards, the University of Maryland (philosophy) grad has conducted seminars in Beijing, lectured on college campuses, visited the White House twice on assignment, covered anti-terrorism preparations for the Olympic Games and traveled across North America and parts of Europe as a correspondent. His work or commentary has appeared on FOX national news, CNN.com, USAToday.com, MSNBC, Court TV and the Associated Press, among others.
To inquire about hiring Frank for corporate speaking engagements, seminars or private mindset training, please contact here.
Testimonials:
"An extremely hard worker, Frank asks great questions and possesses a genuine curiosity about the world that I believe is singular among all the journalists and journalism students I have worked with," — Edward Carter, Director, BYU School of Communications, an attorney who holds masters degrees from Oxford University (U.K.) and Northwestern.
"One of the best (MMA) feature writers in the game," UFC Editorial Director Tom Gerbasi.
"Thank you so much again, Frank, for all the help. Before this tournament I saw myself possibly winning worlds … now I see it 100%. It was the first time at the black belt level that I was laughing and enjoying everything. I had fun and enjoyed every second of being there." — 7x world jiu jitsu champion Mikey Musumeci
"After a good conversation with my friend Frank, jiu-jitsu expert and emotional ninja, I was reminded of the often elusive state of being that rescues us from the darkness," Alvin Tam, former Cirque du Soleil performer
"We learned so much. Frank "The Organic Tank" is the real deal." – Elias Cepeda, writer for FOX Sports.
"Really great read on Jake Ellenberger and his twin brother by Frank Forza."— Brett Okamoto, ESPN.com writer
"Beijing Sport University asked me to find the perfect grappling coach to help them with this program so I recruited Frank "The Organic Tank" Forza." — David P. Stern, former UFC liaison in Asia.
"Any success I have next week at IBJJF No-gi Worlds will be in no small part credited to Frank. Thank you for teaching me … and for being a great role model." — Wolfgang "Wolfie" Steel, multiple-times medalist at the IBJJF world championships.
Graded "Extraordinary" for Job Knowledge, Quality of Work, Commitment to Teamwork, Communication Skills, Enthusiasm and Respect for others — 2011 Job Performance Evaluation as scored by a UFC Sr. Vice President
"My boy Frank Forza taking 3rd at the adult World (Championships)! He's 38 years old and still competing with the young guns!" — Brazilian Jiu Jitsu legend Robert Drysdale in a 2010 Tweet.