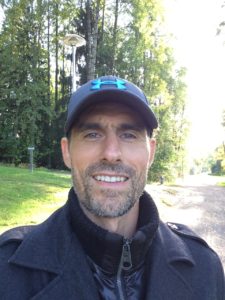 Among other things, I pride myself on being a polymath. Since my boyhood in Baltimore, an uber-curiosity and ultra-competitiveness has burned inside me, and I'm accustomed to aiming them at a broad spectrum of ecosystems.
Growing up, we moved around a lot. Every year a new school, a new zip code, so the situation constantly demanded adaptation, improvisation and a hunger for improvement.
I view myself as an extremely versatile athlete, artist, interviewer and forensic investigator of people. My journalist ideal includes someone who deeply studies humans and can credibly and compellingly report on almost any subject.
As a storyteller, I value innovation and illumination of key details that even seasoned professionals tend to miss. To shine a light on something extraordinary that has been hiding in plain sight — there is a visceral and palpable thrill to scoring that kind of discovery.
Highlights: 
Two TEDx talks and winning 20+ professional writing awards as a journalist or editor for (among others) The Salt Lake Tribune, Las Vegas Review-Journal and FOX5 News-Las Vegas. 
Fear the Turtle
Although I wrote for the school's daily newspaper, I never took a single journalism class during my undergraduate studies at the University of Maryland. In my particular case, growing up financially poor and right next to subsidized housing projects, meant that earning a college degree delivered more of a confidence boost than anything else — a much-needed psychological stamp of validation that taught me to perform on a bigger stage and excel under pressure.
College certainly isn't for everyone, but I happened to meet an English professor who believed in me. One semester I signed up for an African American Literature class; after attending a few classes, the professor approached me and said, "You're in the wrong class."
I was. But I elected to remain in that class for the rest of the semester, and Prof. Roberta Maguire's encouragement changed the trajectory of my life.
Up until then — spanning 15 years of prior formal schooling — no teacher had ever pulled me aside and said, "You're a really good writer."
Prof. Maguire, herself married to a professional journalist, was the first and only teacher to see special writing talent in me.
"You should audition for the school newspaper," she said.
I trusted her, and did exactly as she had suggested.
Combat Sports Training
It's a good feeling to realize that you were one of the first 3,000 Brazilian Jiu Jitsu black belts on the planet.
I'm far from a legend, but I did manage to win three-time IBJJF Masters World championships and more than 260 competition matches (Balancing it with Humble Pie: I lost dozens of competition matches, as well as hundreds of losses in training sessions. But I often remind myself, "You're defined by your greatest victories, not the number of defeats."
I mean, nobody walks up to Tom Brady — Mr. I've-got-more-Super Bowl-rings-than-I-can-fit-on-one-hand" — and says, "You stink because you lost 60-some games as a pro."
In my case, every competition loss remains etched in my mind. Every one of them vivid and unforgettable. I cared so much and I trained so hard and the goal is always excellence.
Phraseology and Wordwizardy
In the early 2000s, I coined the phrase "Fighting is in our DNA," which went on to become one of the most popular phrases in Mixed Martial Arts.
I later worked closely with Ultimate Fighting Championship, their Editorial, Public Relations and New Media teams, and on special projects with UFC president Dana White. It was a wild and amazing ride that gave me a front row seat to history. I played a small role as we did The Improbable.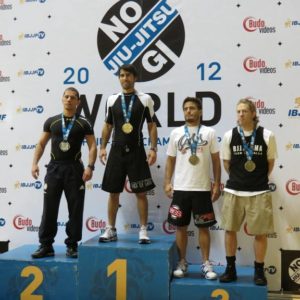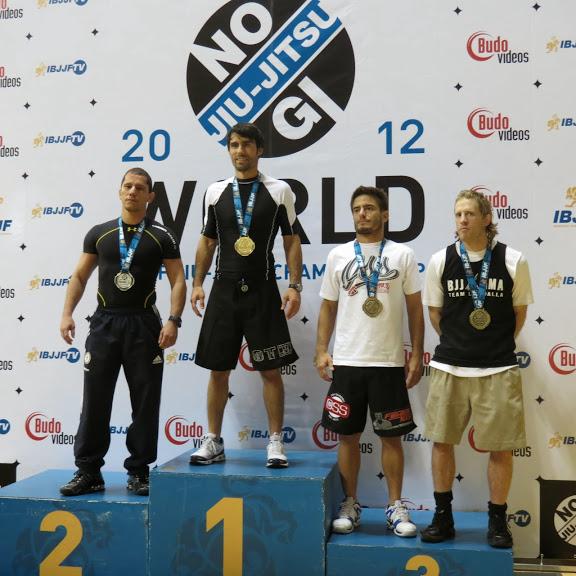 Journalism
I love journalism. So much, in fact, that I used to sleep for a couple hours on the hard concrete floor in the newsroom office, then wake up and keep writing (Diet Coke deserves some credit, too).
When I underwent neck surgery circa 2001 — a titanium plate inserted in my spine to repair herniated discs at the C6/C7 levels — I had surgery on a Friday and was back in the newsroom writing away on Monday.
I've devoted nearly a quarter-century deeply examining human motivations and mindsets, and professionally interviewed north of 20,000 people from all walks of life. They include: F.B.I. janitors, prison inmates, pro athletes, billionaires, Sylvester Stallone, Hillary Clinton and Mikhail Gorbachev.
I've conducted seminars in Beijing, lectured on college campuses, visited the White House twice on assignment, covered anti-terrorism preparations for the Olympic Games and traveled across North America and parts of Europe as a correspondent. I've written extensively about front-page breaking news, politics, business, sports, cryptocurrency, blockchain, eSports, researched Securities & Exchange Commission commodities laws and penned investment commentary for a major financial firm. My work and commentary have appeared on FOX national news, CNN.com, USAToday.com, MSNBC, YAHOO! Sports, Court TV and the Associated Press.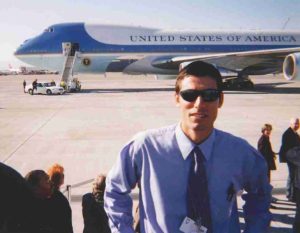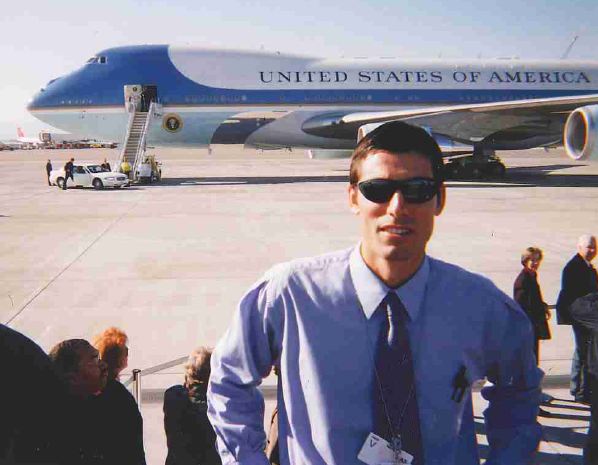 TESTIMONIALS
"Frank asks great questions and possesses a genuine curiosity about the world that I believe is singular among all the journalists and journalism students I have worked with. Frank is a great journalist and works as hard as anyone I've ever worked with." — Edward Carter, Director, Brigham Young University (BYU)  School of Communications, a practicing attorney and former newspaper journalist who holds masters degrees from Oxford University (U.K.) and Northwestern University in Chicago.
"Really great read on Jake Ellenberger and his twin brother by Frank Curreri (Forza)."— Brett Okamoto, writer for ESPN.com. 
"Frank is one of the best feature writers in the game," UFC Editorial Director Tom Gerbasi, widely regarded as one of the top boxing and UFC writers in the world.
"Frank was a versatile and determined reporter during his time at the Review-Journal. Covering breaking news and the police beat thrust him into many unimaginably uncomfortable situations. He handled such situations with calm and confidence. Frank thrives in competitive situations." — Glenn Cook, Executive Editor of Nevada's largest newspaper.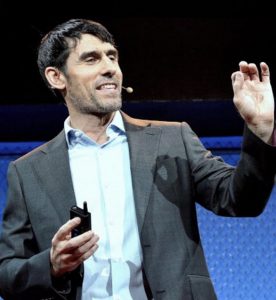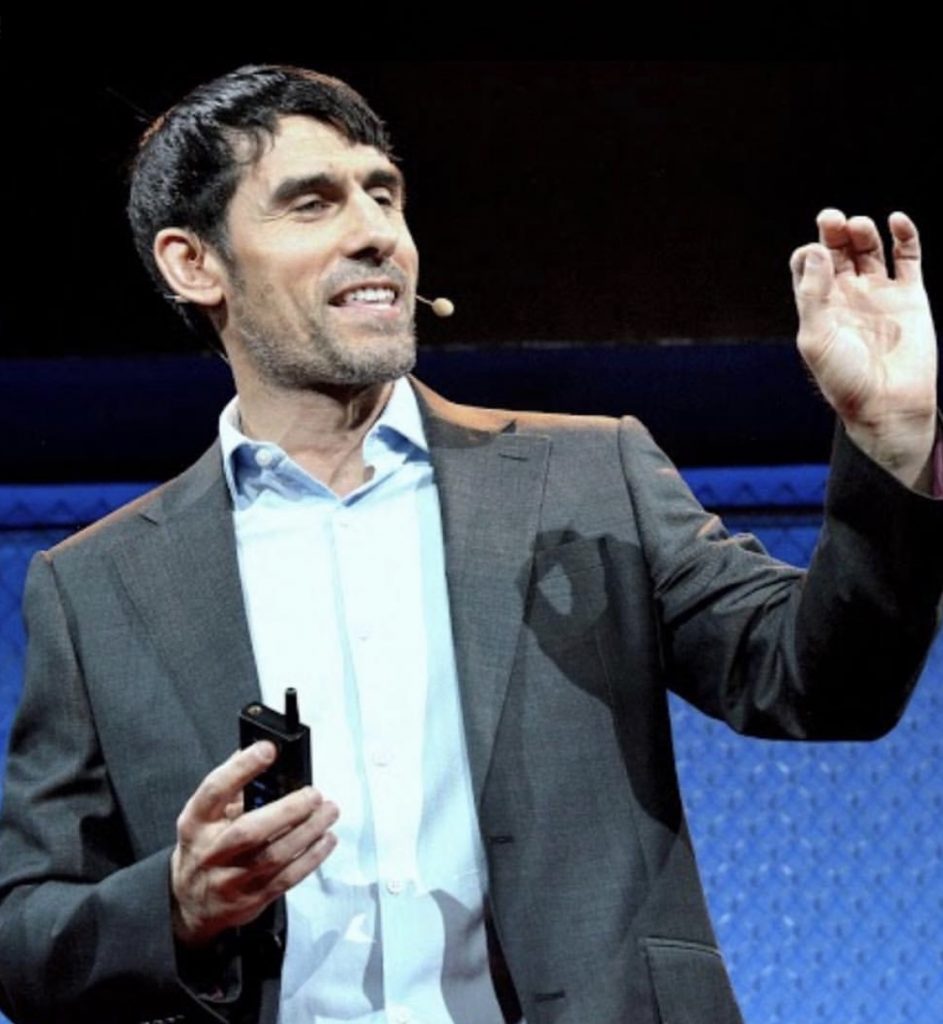 "I've known Frank for 15 years. He has a

unique perspective

on writing and the world," said longtime magazine writer, editor and author 

Matt O'Brien, former Nevada Journalist of the Year.

"Having worked with him directly, I was struck by his

original ideas. 

Frank is an exceptional and freethinking writer, editor and leader."  
"I knew I had to step it up whenever (Frank) arrived at a story because he would often win the day with a combination of hustle, sources and

he can tell stories from the kinds of angles that escape most reporters

," —

John Huck,

 veteran news anchor,

FOX5 News-Las Vegas. 
"At The Tribune, Frank proved himself many times over. His flexibility, breadth of knowledge and respect for deadlines quickly became apparent. His work is accurate, fair and comprehensive. He played well with others and threw himself into stories." — James E. Shelledy, former Editor, The Salt Lake Tribune. 
Endorsement from magazine editor Skip Knowles, a former colleague at The Salt Lake Tribune, after reading a story I sent him for editing and publication: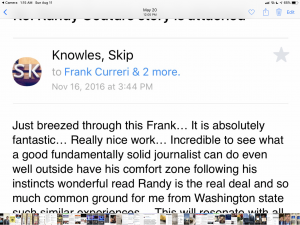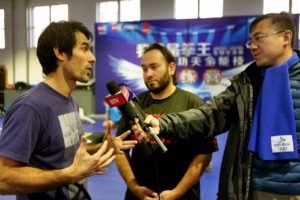 "After a good conversation with my friend Frank, jiu-jitsu expert and emotional ninja, I was reminded of the often elusive state of being that rescues us from the darkness," Alvin Tam, former Cirque du Soleil performer. 
"Frank is one of the most talented, reliable, smart and creative people that I know. He is a true original thinker and word slayer. In the 10 years I have known Frank, I have enjoyed seeing his leadership skills grow and witnessed firsthand how he commands a room. He cares deeply for others and the world beyond. We have partnered on many creative projects and I am always a little smarter for our time together." — Rachel Schwimmer, Sr. Manager, Las Vegas Global Economic Alliance (LVGEA), selected "Top 100 Most Influential Women" (2019, My Vegas magazine).
"You're one of the smarter guys I have met who also is a (Jiu Jitsu) fighter. You understand the athlete and have the intellect of a doctor." — Jacob Cherrington, entrepreneur.
"My boy Frank taking 3rd at the adult (IBJJF) World Championships. He's 38 years old and still competing with the young guns!" – June 2010 tweet from ADCC Absolute Submission Grappling World Champion Robert Drysdale. 
"Frank may be 46 but he looks 23!" —

Javier Molina, Las Vegas. 
You look 26 my friend! Keep up the great work!" BJJ black belt Larry Glines, summer 2018.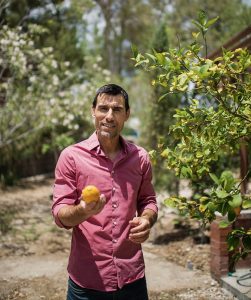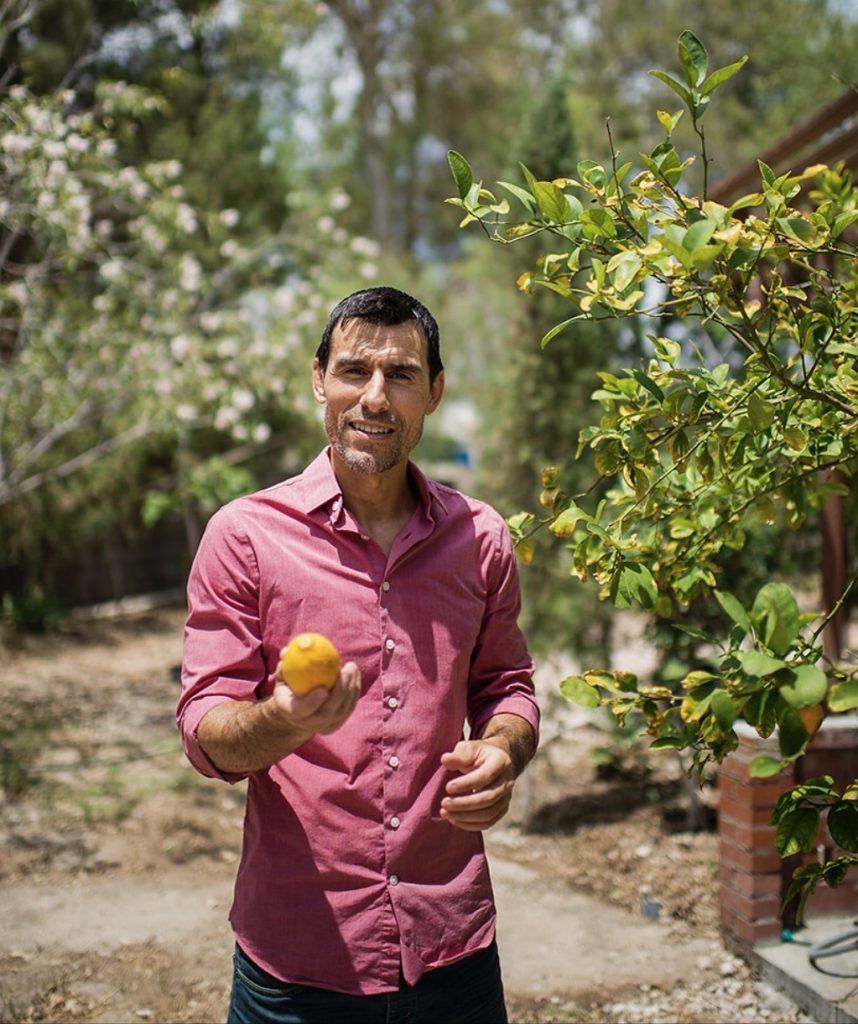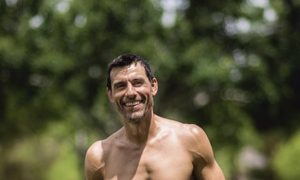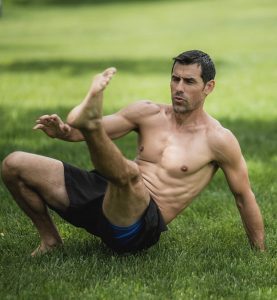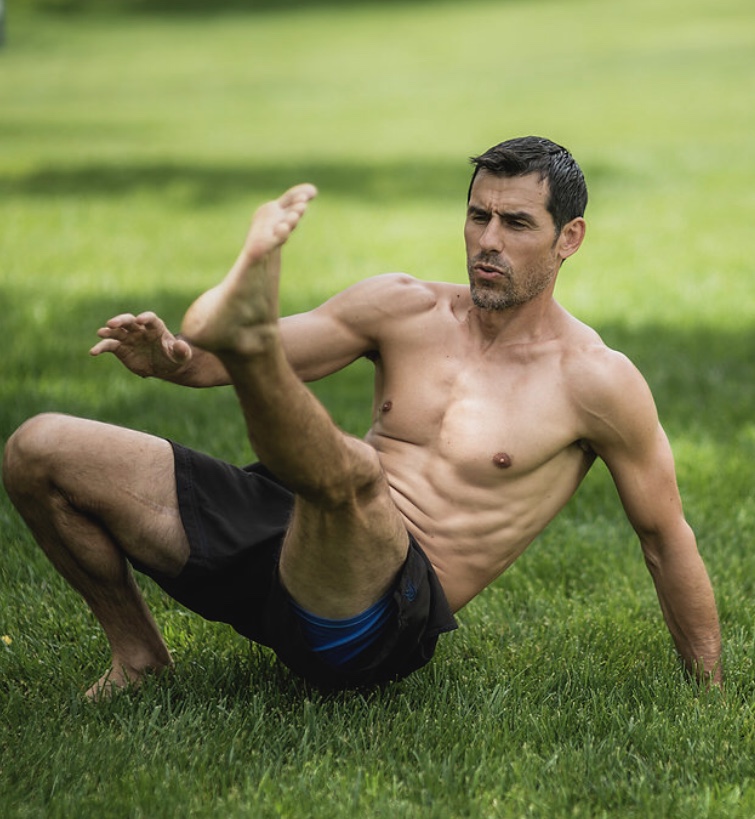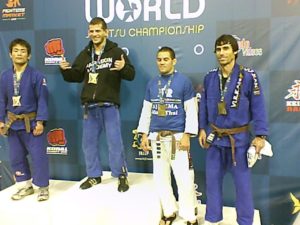 Frank is a world-class communicator. He understands communications from top-to-bottom — from the perspective of a multi-billion dollar company intensely focused on its image, to the simple day-to-day interactions with people that largely go unnoticed. Frank is passionate, engaging and possesses a true command of the spoken and written word." — Las Vegas attorney Vincent Vitatoe 
Graded "Extraordinary" for Job Knowledge, Quality of Work, Commitment to Teamwork, Communication Skills, Enthusiasm and Respect for others — Performance Evaluation as scored by a UFC Sr. Vice President.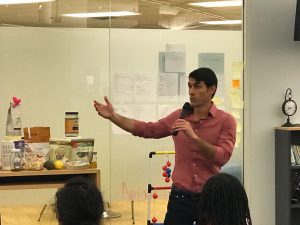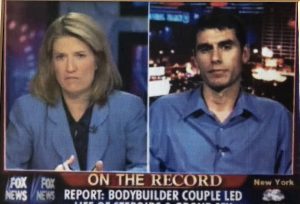 "Always great training with you. You always had a great perspective on the (fight) game." — Gray Maynard, former No. 1 ranked contender in the UFC's 155-pound division.
"Thanks for the detailed, technical training from coach Frank last night! We had a great time and Vegas is super lucky to have him teaching here. Frank "The Organic Tank" is the real deal. We learned so much." – Elias Cepeda, columnist for Yahoo! Sports, former writer for FOX Sports.
"I've been starting to use your 'Pillow Choke' more and more and catching good people (with it). I'm figuring out the squeeze on it! Thanks dude." — former UFC No. 5-ranked bantamweight Bryan Caraway 
"You are an amazing coach. You have such a positive outlook and peaceful presence." —

Steph Shepard, Las Vegas.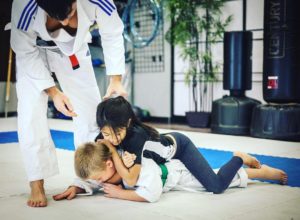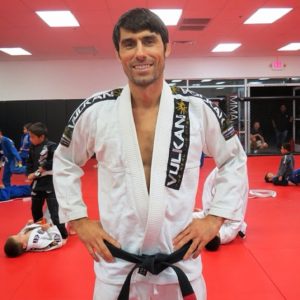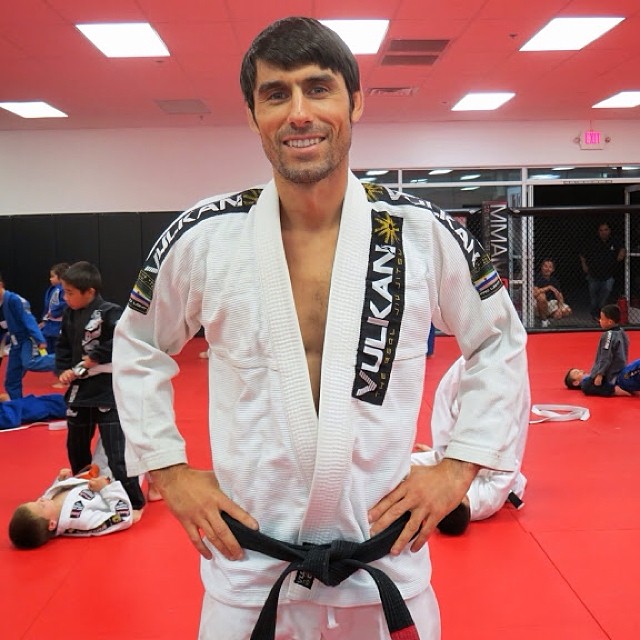 "I need to give special thanks to one of our Black Belts who helps me every single day for no apparent reason other than he just wants me to improve. Frank is constantly teaching me takedowns and Jiu Jiu Jitsu and I am very lucky in this regard. Any success that I have next week at IBJJF No-gi World (Championships) will be in no small part credited to Frank. Thank you for teaching me and for being a great role model." — Wolfgang "Wolfie" Steel, multiple-times medalist at the IBJJF world championships.
"Frank is a really brilliant guy and a good soul." — Mike Dolce, creator of the world-famous "The Dolce Diet" and renowned for his weight-cutting mastery.