By Frank Forza
We're fortunate that Randy Couture, MMA pioneer and UFC legend, is still with us.  Just last week, word quickly spread that my old friend suffered a heart attack.
Our relationship dates back to 2002-2003, when I first started interviewing Randy. Earlier this year I sat down yet again with this late-blooming Renaissance Man for nearly two and 1/2 hours. The cagefighting legend and I covered a wide range of topics, including:
the worst injury of his career; 
overcoming the fear of being knocked out — after being knocked out by Chuck Liddell; 
what he told NFL QB Drew Brees about being an age-defying athlete; 
being abandoned by his father, and the little-known reason why he started wrestling in middle school. 
Below is an abbreviated highlight reel video based on a wide-ranging two and a half hour interview I shot with Randy earlier this year:
https://www.dropbox.com/s/wlb2nzae9dphh4k/Couture-Frank-Intv-REV2.mp4?dl=0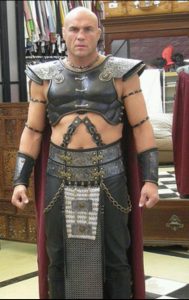 Randy Couture filming on the set.
Photo provided by Randy Couture.
UPDATE ON RANDY'S CONDITION: 
Randy is recovering well and if his history is any indication, Captain Comeback will return better than ever.
SPECIAL THANKS TO OUR VIDEO'S SPONSOR: 
Sending out a big and special thank you to this exclusive interview's sponsor, realtor extraordinaire Kathy Little, who since 2002 has matched more than 250 families with new homes throughout the Summerlin, Northwest and Southwest neighborhoods in the Las Vegas Valley.
Kathy is also deeply involved in the martial arts: She is an MMA judge, holds a black belt in Kenpo 5.0 Martial Arts, a blue belt in Brazilian Jiu Jitsu, and is a distinguished member of the Martial Arts Masters Hall of Fame. I've known her for more than a decade and can't say enough good things about Kathy's character, humility and kind-heartedness. She is absolutely the Real Deal!).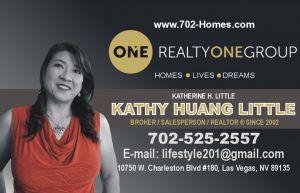 Turning to my fantastic and enlightening interview with Randy Couture …
Each and every time I interview Mr. Couture, I learn something new about his extraordinary psyche and warrior-poet perspective of the world. I appreciate this never-ending freshness, this constant new-ness, because I've been professionally conversing with this age-defying Everyman for more than 16 years now.
Once upon a time, you might have considered Couture to be an interviewee, a story subject of mine. But the passing of time, our growing familiarity with each other, has elevated us. Today I regard the former Ultimate Fighting Championship as an old friend.
Couture talks NUTRITION, INTERMITTENT FASTING & ONLY EATING DURING CERTAIN HOURS OF THE DAY;
A key part OF COUTURE'S MINDSET — and something he teaches his students and others — that empowers him to walk into a cage and deal with any outcome, no matter how rough or daunting;
Fighter Mindset part 2: What it's like to be knocked out and making peace with fear so that you aren't hesitant or gun-shy in future fights;
The WORST INJURY of his career, which prompted his mother (who witnessed the scare in the arena that night) to ask him, "You wanna' think about doing something else for a living?" 
Randy talks injuries, broken nose, deviated septum and "snoring like a freight train," Part 2:
https://www.dropbox.com/s/vssa5qvsxt3tcr9/CoutureHealingInjuryPt2.MOV?dl=0
How did he manage to be so age- and injury-defying, winning the UFC heavyweight title at the age of 43 — only several months removed from retirement — when he was a heavy underdog and most people counted him out?
The childhood logic and bloodlines that sparked him to start wrestling in middle school;
EARNING his (cauliflower) EARS: The attention that comes with having such profoundly mangled ears;
The BEST ACTING ADVICE anyone's ever given him (imparted by his close buddy, Sylvester Stallone);
Frankie Forza: How do you make peace, manage and channel that fear?
Couture: "Anybody that says they're not scared is either lying or they're a sociopath."
FRONT TOOTH
Couture: "Yeah, in the (Lyoto) Machida fight, I lost actually three of my (front) teeth."
ELBOW INJURY 
Couture: "I had to have this (left) elbow scraped out after the (Brock) Lesnar fight. I had little range of motion and it kept swelling up, the bursa (sac) was just pissed."
TRAUMATIC INJURY
"I saw a flash and the whole world titled… a lot of pain; it was like an explosion in my head."
"He caught me in the fifth round with an elbow that fractured that bone that separates your occular cavity from your sinuses, and it was instantly a flash and the whole world tilted. A lot of pain and I knew instantly that something serious was wrong.
"That was it — I verbally tapped. It was like an explosion in my head. It took me a few days until I flew back home and had surgery.
"If you were around me at that time, I had to tilt my head like this (moves head dramatically to one side) to try and bring the two images together. It was a little weird."
Forza: "So psychologically, that one was really hard for you?
Couture: "That's the only time my Mom called me up — because she was at that fight and saw me go into the ambulance — she was like, "Yeahhhh, do you want to think about doing something else for a living, maybe?

"That was the only time I felt she was genuinely concerned for my well-being. Of course, any time you affect your vision it gets your attention.

"It took me about six months to recover my eye sight. It was the worst (injury) for sure." 
EARNING HIS EARS (They tell a story)
"Some people, it's the first thing people see, and they can't figure out if it's a disease or what it is."
Forza: Do you ever have trouble hearing with such a thick coat of cauliflower covering both ears?
Couture: "My deafness is selective. It depends on who's yelling at me as to whether I hear 'em or not. It's mostly cosmetic.
"Yes, ears are designed to capture sound waves and all that, and they are a little misshapen, but they still function, they still work."
UNDERDOG (Age Defiance)
"I liked being the underdog, being counted out… and it was simply because I was older."
GRAPPLING GENESIS
"I think somewhere in my mind I'd heard my whole life what a good wrestler and what a tough wrestler my father was, and I thought, "Maybe if I try out for wrestling he'll come around, he'll pay attention. It didn't happen but I found out where I was supposed to be."
FORTUNATE: KNOCKED OUT ONLY ONCE IN HIS 14-YEAR FIGHT CAREER — in his second fight vs. Chuck "The Iceman" Liddell
"He caught me with a great straight right hand. That was the first time, you know, you're there in one second and the next second you're laying on your back going, "Who are all these people?" You lose a little piece of time.
A KEY PART OF COUTURE'S MINDSET — and something he teaches his students and others — that empowers him to walk into a cage and deal with any outcome, no matter how rough.
"For me, I'd already come to terms with the worst-possible thing that could happen, the worst-case scenario. That perspective frees me up to go out smiling, winking and go out and enjoy the moment I knew there was a possibility I could get knocked out.
"Certainly the first Chuck fight I had to make friends with that. It's one of the first times I really had to have that conversation with myself, "What's the worst that can happen?"
"You have to be willing to go out there and risk failing, risk that happening, if you want to compete and be in it."
"Some (fighters) go out and they never wake up. We, like every other football player or contact sports athlete, we go out there and we know the inherent risks of our sport. We go out there, we love what we do, and we still do it."
SHARING THE BIG SCREEN WITH SLYVESTER STALLONE, ARNOLD SCHWARZENEGGER & JASON STATHAM:
"I'm having a blast acting and finding ways to relate to these characters and portraying these characters, the action genre stuff is fun, it's amazing to get to that stuff on the big screen. I'll focus on that and kind of let the other stuff go (attempting a comeback in the cage).
BEST ACTING ADVICE ANYONE'S EVER GIVEN HIM:
Couture: "Try to make things as natural as possible. If you try to act it's not going to sell, nobody's going to buy it.
"Sly once said, you know, "Just spit it out!"
"We (actors) have a tendency to try too hard. There's dialogue that you've memorized.
"I remember the first time we all came together around a well (on the set of "Expendables"), and we're all supposed to infiltrate this structure…
"Me, Jet Li, Jason Statham, the original core group of Expendables, there were five different guys that had dialogue, myself included, and some of it was kinda' sing-songy. And Sly is like, 'Nah, nah, that's not how you would say it. We're under a time crunch here, we're checking our watches — just spit it out, that's how you would say it!'"
"So learning to not think so much about things but just spit things out."
Forza: You're 55. Given all of the hard, grueling training you engaged in for more than 40 years, how has your body held up?
Couture: "It feels pretty good. I don't do a lot of sparring any more, mostly because of the discs in my neck. You know, I don't want to have a neck surgery. I know the more times I put myself out there (in training and competition), even in a controlled practice environment, I'm putting more wear and tear on it.
"I would love to grapple some more and compete more in grappling. But again, at 55, the wear and tear on my neck, is it worth potentially having to have a neck surgery? And then how does that affect the rest of my years after that?"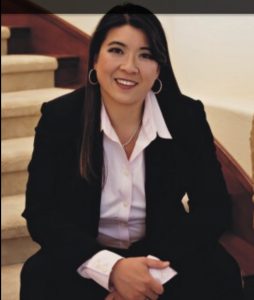 About our sponsor: 
Known for her humble demeanor and extraordinary professionalism, realtor Kathy Little is prolific at helping others buy new homes in the Las Vegas valley.
Her motto is, "My goal is to help you reach yours!" 
Kathy can be reached at 702-525-2557 or via her website: www.702-homes.com